Vibrant Spore IG
Regular price

Sale price

$55.90
Description

Vibrant Spore is a spore-based, broad-spectrum probiotic formula designed to promote a healthy gut microflora, protect mucosal integrity, and relieve small intestinal bacterial overgrowth (SIBO). Uniquely included in this formula are serum-derived bovine immunoglobulins that bind to and eliminate microbes and toxins that are common in SIBO.

Suggested Use:

3 capsules per day or as recommended by your health care professional.

Clinical Applications

Helps Maintain Normal Gastrointestinal Balance

Provides Concentrated Immunoglobulins to Enhance Mucosal Immunity

Supports Digestion and Micronutrient Absorption

Helps to Maintain GI Barrier Integrity

Bacillus coagulans

Bacillus coagulans has been shown to increase the commensal GI microbiota. B. coagulans also significantly improved bowel movements in healthy adults with occasional constipation, as well as decreased abdominal discomfort.

Bacillus clausii

B. clausii is commonly used as a probiotic to promote balance in the microbiome and has showed promising results in individuals with SIBO.

Bacillus subtilis

Bacillus subtilis has been shown to relieve GI distress in patients.

Serum-derived bovine immunoglobulins

Broad-spectrum binding capabilities demonstrate the positive influence of serum-derived bovine immunoglobulins. This binding and elimination decreases microbe and toxin encounters by the immune system and resets immune tolerance.
Share
*These statements have not been evaluated by the Food & Drug Administration. This product is not intended to diagnose, treat, cure or prevent any diseases. Individual results may vary.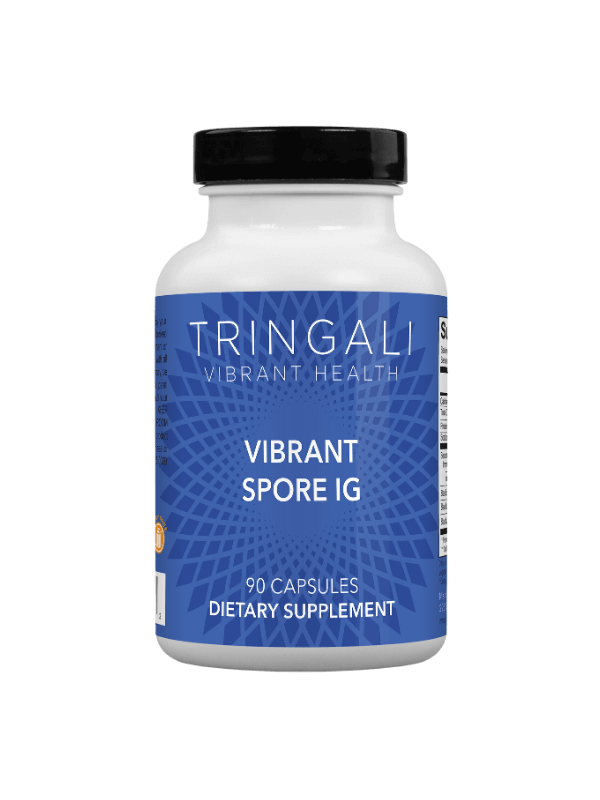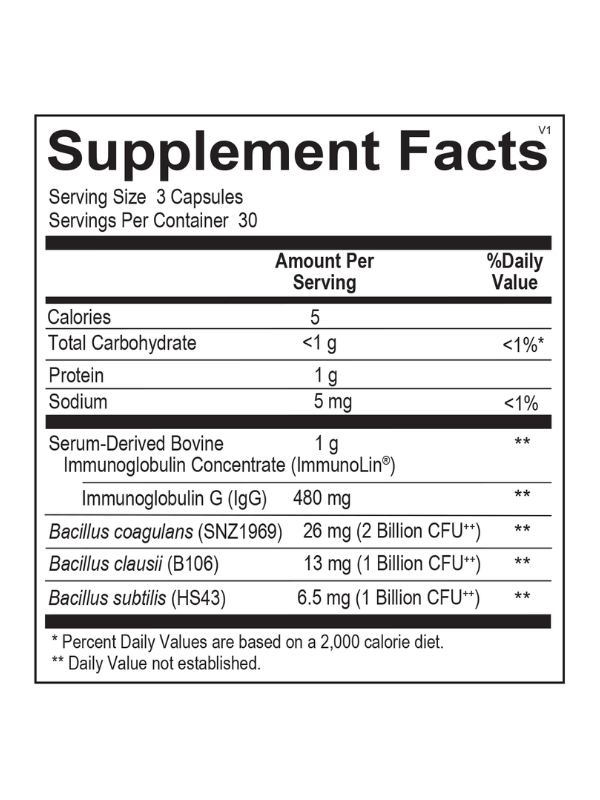 The Tringali Commitment to Vibrant Health
Quality First

Endorsed by Elizabeth Tringali, PA-C, our supplement offerings adhere to the highest standards of quality.

Fast and Safe Shipping

Your journey to vibrant health should be straightforward and worry-free, which is why we ensure that our products reach you promptly and securely.

Dedicated Support

Your journey towards vibrant health is personal, and we're here to guide you every step of the way.
The Reviews Are In!