VIBRANT Liquid D3 with K2
Regular price

$31.30

Sale price

$25.04
Description

A growing body of research shows that when it comes to bone health, ensuring optimal intake of vitamin K is a critical piece of the puzzle. New research is focusing on the synergistic relationship between vitamin K (specifically, vitamin K2) and vitamin D3, especially in terms of bone strength, cardiovascular health, and immune function. A group of naturally occurring and structurally similar, fat-soluble vitamins, vitamin K is essential for the proper utilization of calcium. Through its activation of the protein osteocalcin, vitamin K helps to bind newly absorbed calcium to the mineral matrix in bone. In addition, vitamin K has been found to help maintain bone mineral density by decreasing the activity of osteoclasts, a cell that breaks down the bone matrix. Therefore, vitamin K and vitamin D not only share similar qualities but they also act in synergy within the body.

Liquid Vitamin D3 with K2 includes 10 mcg of vitamin K2 (as MK-7) and 1,000 IU of vitamin D3 per serving. The tasteless liquid formula can easily be combined with any beverage.

Suggested Use:

1 or more drops per day (can be taken directly on the tongue or mixed with the beverage of your choice) or as recommended by your health care professional.


 

Supports Healthy Blood Circulation

Promotes Bone Health and Proper Calcium Storage




Supports Cardiovascular Health and Blood Sugar Balance




Vitamin D

Vitamin D is most widely known as the sunshine vitamin because the body is able to make vitamin D when exposed to sunlight. Vitamin D plays an important role in supporting bone health, maintaining cardiovascular function and immune function, and promoting an overall sense of well-being.

Vitamin D is available in two different forms, D2 and D3. Vitamin D3 is the preferable form as it has been found to maintain vitamin D levels in the body for a longer period of time when compared to vitamin D2.

Vitamin K

Vitamin K is a family of similarly structured molecules. There are three different vitamin K molecules. Vitamin K2 (menaquinones) is produced naturally by bacteria, unlike its more popular cousin, vitamin K1, which is found in greater concentrations in green leafy vegetables. The combination of vitamin K2 with vitamin D3 has been suggested in recent studies to promote bone health.
Share
*These statements have not been evaluated by the Food & Drug Administration. This product is not intended to diagnose, treat, cure or prevent any diseases. Individual results may vary.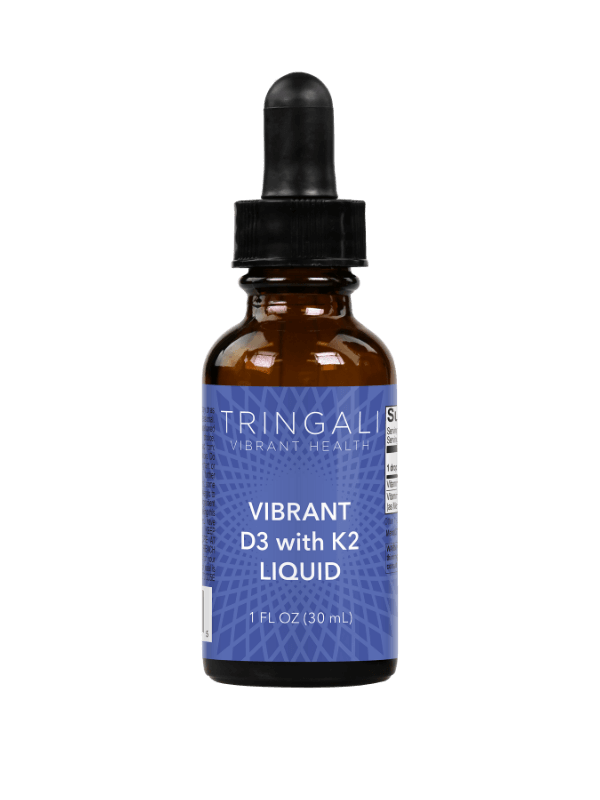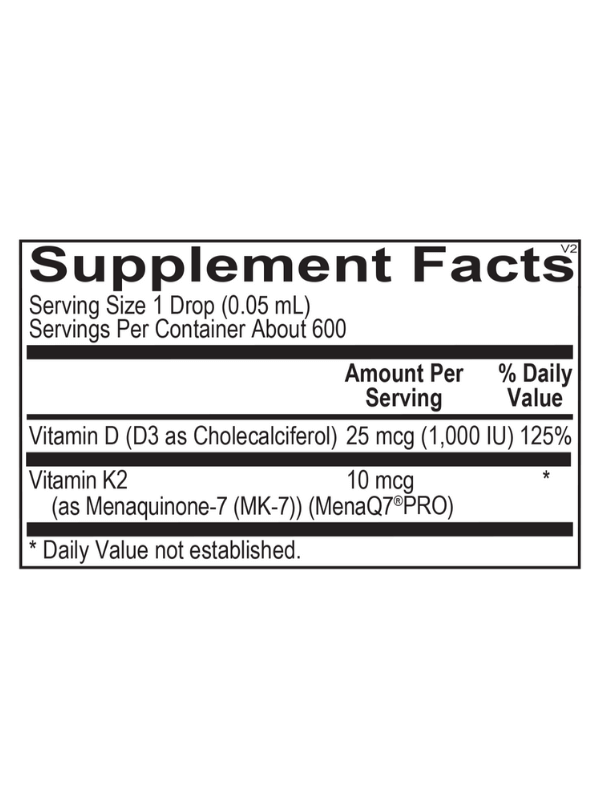 The Tringali Commitment to Vibrant Health
Quality First

Endorsed by Elizabeth Tringali, PA-C, our supplement offerings adhere to the highest standards of quality.

Fast and Safe Shipping

Your journey to vibrant health should be straightforward and worry-free, which is why we ensure that our products reach you promptly and securely.

Dedicated Support

Your journey towards vibrant health is personal, and we're here to guide you every step of the way.
The Reviews Are In!