PerfectAminoXP - Mocha Drink
Regular price

Sale price

$42.00
Description

Perfect AminoXP is now Perfect Amino Powder!


NEW name and look -

Pure essential amino acids in a form that is both 99% utilized (3-6x the protein of other sources with minimal calories) and fully absorbed within 20-30 minutes! 100% vegan and non-GMO.

WHAT IS PERFECT AMINO POWDER?

Perfect Amino Powder is the powdered version of our Flagship product Perfect Amino. One scoop of this powder gives you the equivalence of 5 tablets, in a delicious flavored drink, which is great for those of us who have a hard time taking lots of tablets. Just mix with ice water and enjoy!

AMINO ACIDS – THE BUILDING BLOCKS OF PROTEIN

Many people know that protein is essential for optimum health, but most assume they consume enough protein from the food they eat. So why the need for an amino acid supplement? The simple answer is that – yes, you do get good quality from foods such as eggs, meat, fish, and nuts, but much of the protein in food is not converted into body protein. Sadly, much of the protein from common dietary sources is turned into waste, burned as calories, or converted into sugars and fats.

Almost everyone is protein deficient without realizing it. It plays out as a nagging injury that won't heal in athletes, brittle bones in menopausal women, or constant colds in children. Protein deficiency is often something you are aware of but can't quite identify. So what's the solution? Perfect Amino is an amino acid supplement that is 99% utilized by the body to make protein. No other form of protein comes close!

WHAT'S THE DIFFERENCE BETWEEN PROTEIN SOURCES?



Whether or not they're utilized to build new protein and collagen… or converted to glucose.

The chart illustrates the Amino Acid Utilization (AAU™) that Perfect Amino offers, dramatically greater than dietary protein sources.





BCAAs: At the bottom of the spectrum are branched-chain amino acids (BCAAs). The body utilizes only about 1% of BCAAs to build new protein, with the remaining 99% Being converted to glucose in the body - sugar.


Whey, Pea, and Soy proteins: Only 16%-18% of soy, pea, and whey proteins are utilized by the body to build new protein, with 82%-84% Being converted to glucose.


Meat, fish, and poultry: Foods like meat, fish, and poultry fare better, with 32% being utilized and 68% being converted to glucose.


Eggs: Whole eggs are at the top, with a 48% utilization rate and only 52% converted to glucose. (Egg whites alone are only 16% utilized for new proteins).



Now compare those numbers to Perfect Amino – a massive 99% is put to work by the body, with only 1% leaving as waste. Not only that, but the body absorbs Perfect Amino within an average of 23 minutes! And there is only 0.4 of a calorie per tablet.


INGREDIENTS

Perfect Amino is a proprietary blend of eight essential acids to synthesize protein:



L-Leucine


L–Valine


L–Isoleucine


L–Lysine Hydrochloride


L–Phenylalanine


L–Threonine


L–Methionine


L–Tryptophan



Perfect Amino is free from:



Fat


Yeast


Gluten


Soy


Corn


Wheat


Rice


GMO's


Preservatives


Dairy


Animal products



Perfect Amino Powder Mocha has 20mg of natural caffeine (from Green Tea)

This unique formulation contains NO binders, NO fillers, NO stearates, NO coating, and NO dyes. It is vegan sourced for 100% Nutrition.
Share
*These statements have not been evaluated by the Food & Drug Administration. This product is not intended to diagnose, treat, cure or prevent any diseases. Individual results may vary.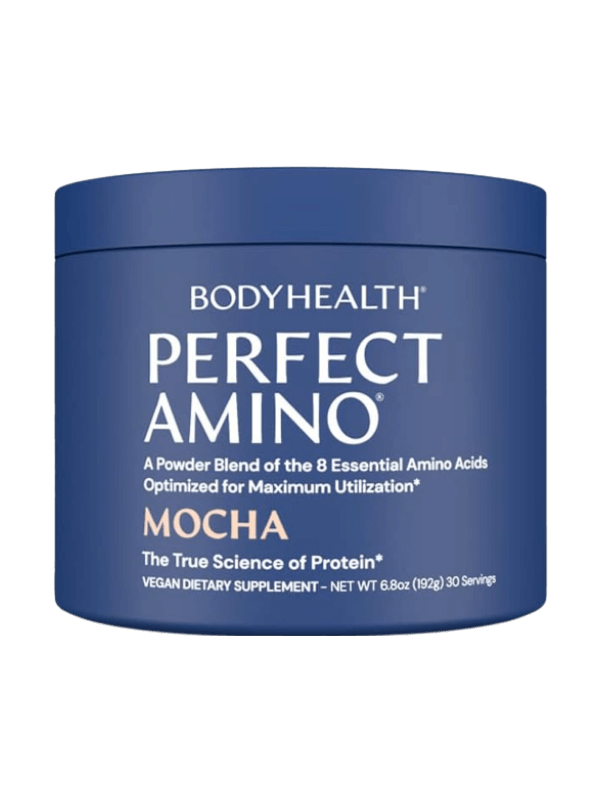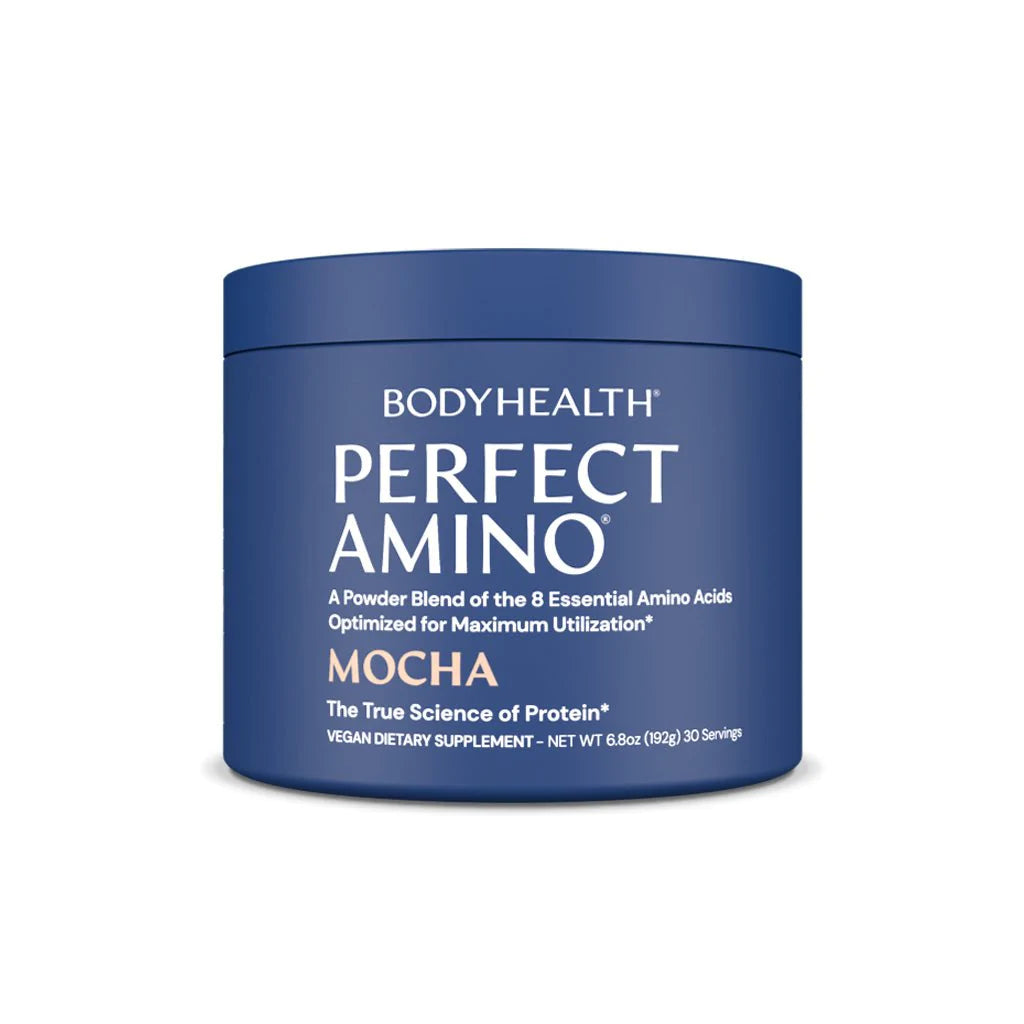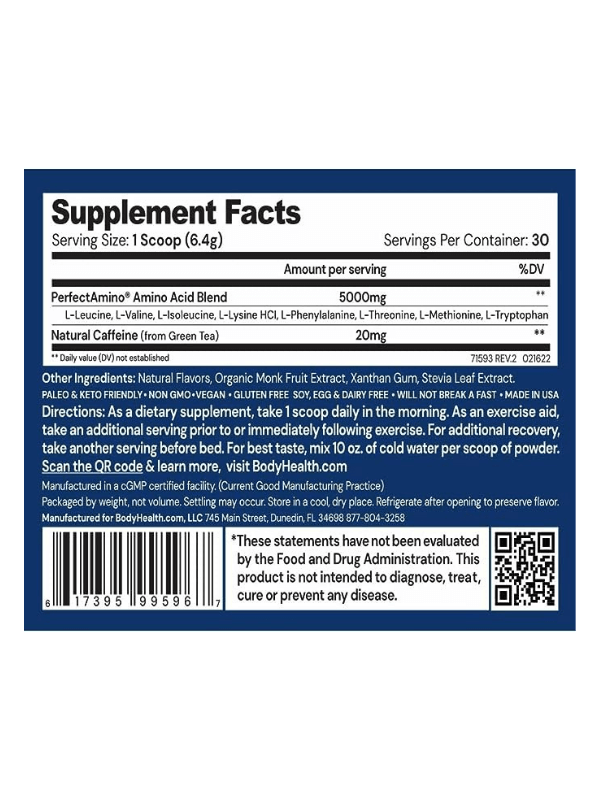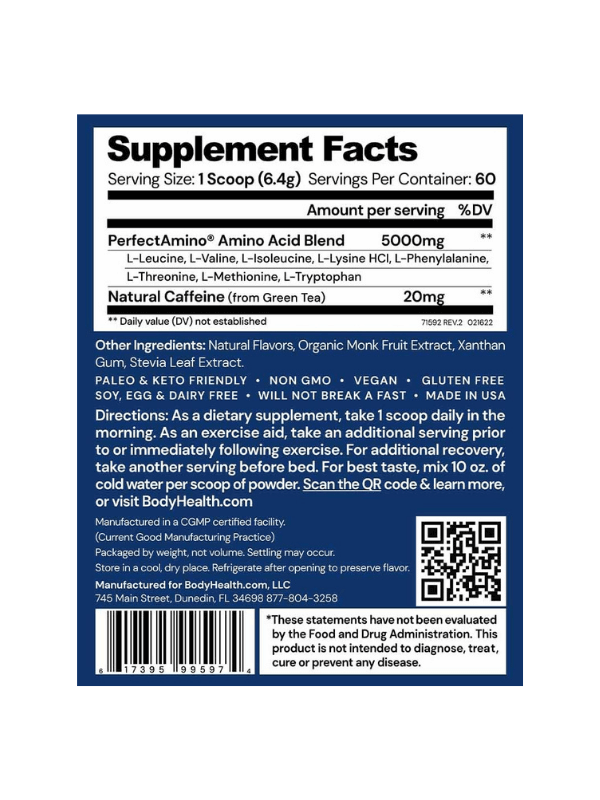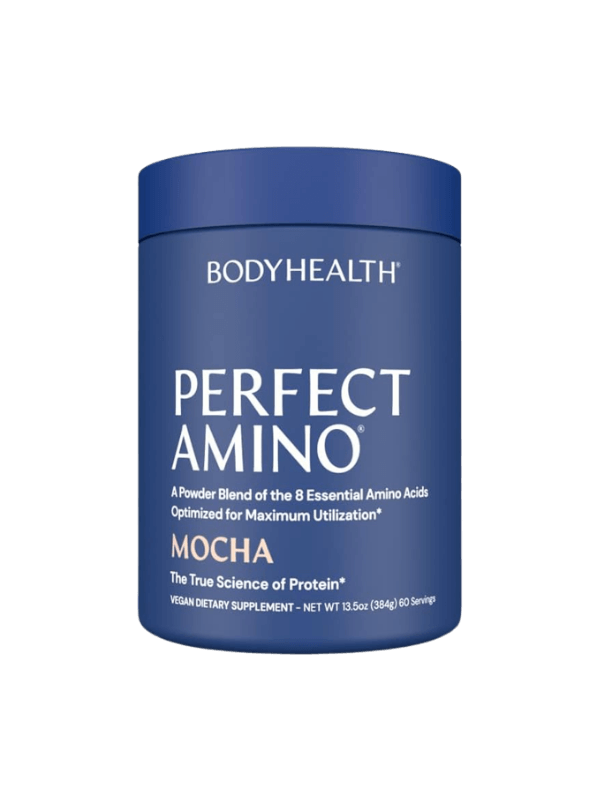 The Tringali Commitment to Vibrant Health
Quality First

Endorsed by Elizabeth Tringali, PA-C, our supplement offerings adhere to the highest standards of quality.

Fast and Safe Shipping

Your journey to vibrant health should be straightforward and worry-free, which is why we ensure that our products reach you promptly and securely.

Dedicated Support

Your journey towards vibrant health is personal, and we're here to guide you every step of the way.
The Reviews Are In!