PerfectAmino Brownie Bar - Box Of 12
Regular price

Sale price

$48.00
Description

The perfect protein snack bar to give you energy to keep you going through the day! The BodyHealth Bars are delicious, appetite-filling, nutritious bars that will enhance your life and your daily routine. They can tackle hunger and provide a stable source of energy.

 

Fortified with PerfectAmino, all bundled together in a delicious blondie flavor bar. Whether you are on a weight-management journey, keeping it low-carb, living a vegan lifestyle, or just want a tasty snack for you or your kids to tide you over through the day, this is the perfect bar for you.

The Revolutionary New PerfectAmino Bar Offers:

10 Grams of high-quality protein fortified with PerfectAmino

High-Quality MCTs for energy and to satisfy hunger cravings

Gluten-Free, Vegan, Kosher, Non-GMO, Free From Soy, Egg, And Dairy

Only 7 net carbs per bar!

Free from sugar alcohols or artificial sweeteners

A formula enhanced with our organic superfood blend

Total convenience (No, you don't have to refrigerate it)

 

Ingredients:


Almonds: (Almonds, Almond Butter & Almond Fiber):
Loaded with protein, healthy monosaturated fats, fiber and antioxidants. Almonds can help you support performance and satiety while adding a crunchy texture and taste.


Tapioca Fiber:
A filling, tasty prebiotic to help satiety without spiking blood sugar levels.


Semi-Sweet Chocolate Chips:
Right in between dark and milk chocolate, these give just the right amount of tastiness for your enjoyment.


Chicory Root Fiber:
Allowing for great taste and texture, Chicory Root Fiber has strong science that it supports many health benefits for the human body.


Pea Protein Isolate:
Rich in amino acids, this protein offers a gluten, dairy and soy-free source of protein and calories.


Organic Coconut:
Besides being a delicious antioxidant, coconuts are high in Manganese, which is essential for bone health and metabolizing carbohydrates, proteins and cholesterol.


PerfectAmino:
The 8 Essential Amino Acids in a perfect blend to allow the body to build and repair protein like no other.


Cocoa Butter:
A healthy fat source that adds a perfect, buttery taste.


Organic Virgin Coconut Oil


Cinnamon:
A delicious superfood loaded with antioxidants, anti-inflammatory properties and so much more.


Organic Fruit & Veggie Blend:
Apple, Kale, Broccoli, Spinach, Carrot, Parsley, Beet, Green Cabbage, Blueberry, Raspberry, Strawberry, & Tomato. What's more to say here. Gotta have your veggies! Medium Chain Triglycerides: A great energy source while also providing better brain & memory function, improved weight management, lowered cholesterol, blood sugar levels and more.


Sea Salt:
An excellent electrolyte source with trace minerals, which are very hard to come by these days with all of the soil depletion.


Sunflower Tocopherols:
Antioxidants


Pure Monk Fruit Extract:
A sweet, delicious, sugar-free sweetener from natural compounds called mogrosides that promotes weight loss with zero calories, cabs or fat.
 
Share
*These statements have not been evaluated by the Food & Drug Administration. This product is not intended to diagnose, treat, cure or prevent any diseases. Individual results may vary.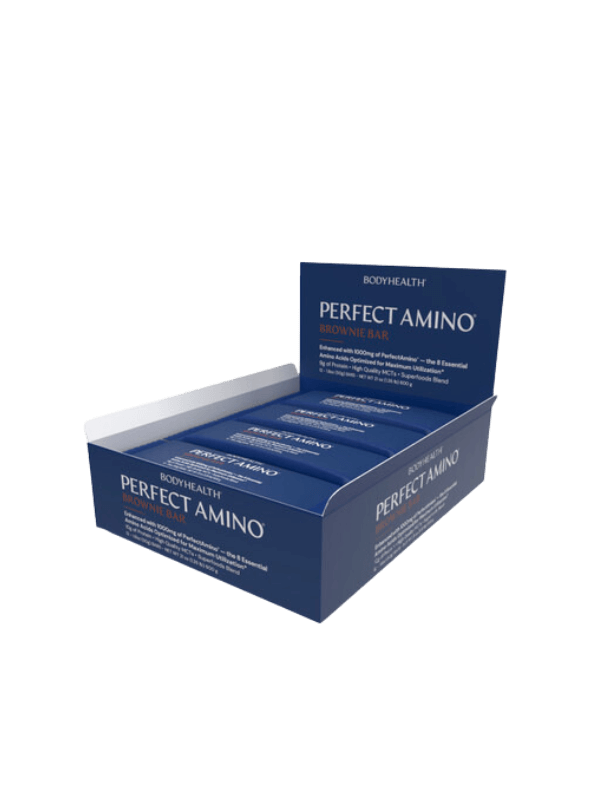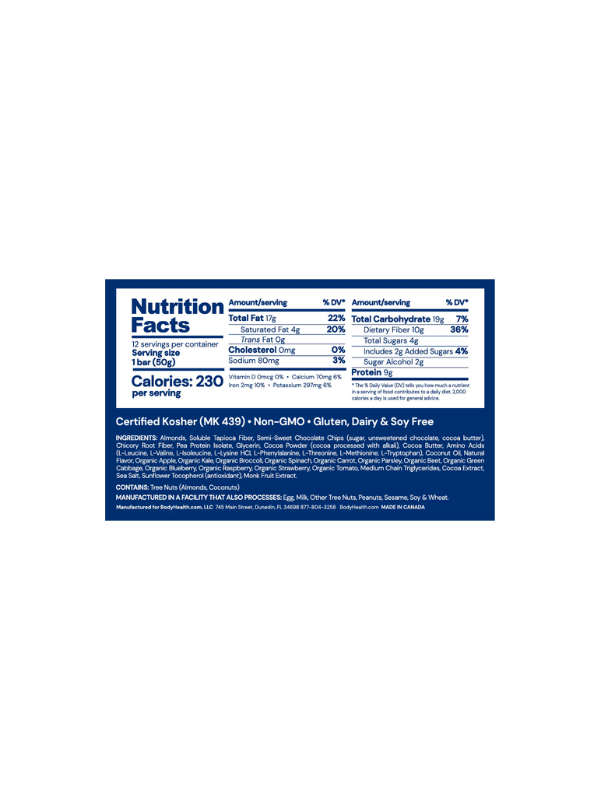 The Tringali Commitment to Vibrant Health
Quality First

Endorsed by Elizabeth Tringali, PA-C, our supplement offerings adhere to the highest standards of quality.

Fast and Safe Shipping

Your journey to vibrant health should be straightforward and worry-free, which is why we ensure that our products reach you promptly and securely.

Dedicated Support

Your journey towards vibrant health is personal, and we're here to guide you every step of the way.
The Reviews Are In!