Glutathione with Lemon Mint
Regular price

Sale price

$58.00
Description

Known as our master detoxifier, glutathione is an ally in healthy aging, immunity, and detox. It's the body's master detoxifier and our main antioxidant—and supplementing it supports healthy cellular function. Toxins become linked to glutathione, which then carries them into the bile and the stool, and out of the body. It protects each cell's delicate chemical machinery and helps energy metabolism run efficiently. Glutathione is also integral to the immune system, especially for resistance to viruses. Absorption of glutathione by typical oral delivery is greatly inhibited by breakdown in the stomach. The tiny particles of our liposomal Glutathione greatly enhance absorption.

The Master Detoxifier

Protect + Detoxify – Glutathione helps to safeguard our cells from the negative effects of pesticides, pollutants, metals and more, working to neutralize and eliminate toxins from the body. It can also support a balanced immune system.*

Healthy Aging – Factors responsible for cellular regeneration depend on high levels of reduced glutathione, yet this antioxidant is easily depleted by toxin exposure, inflammatory imbalances, and poor nutrition. Thus supplementation is often required to maintain healthy levels.*

Unsurpassed Absorption – Most glutathione products break down in the stomach and absorb poorly. Our exclusive delivery system bypasses GI barriers and floods the body with bioavailable glutathione.*



Quicksilver's Etheric Delivery™ Phospholipid

Encapsulation System brings the power of intravenous therapy into a convenient oral delivery. Etheric Delivery™ improves upon liposomal technology with smaller, more stable, single-layer spheres made from the highest-grade ingredients available. In addition to exceptional absorption rates, the nanospheres of Etheric Delivery™ have demonstrated the ability to cross the blood-brain barrier, deposit their cargo intracellularly, and enhance lymphatic circulation of nutrients. Also, the phospholipids that compose the liposome shell feed the cell membranes. This ensures the proper function for the absorption of nutrients and the excretion of cellular waste and toxins.




How To Use

Take 2 pumps by mouth twice daily. Hold in mouth 30 seconds before swallowing. Repeat to desired dosage or as directed by a healthcare professional. Take on an empty stomach, at least 10 minutes before meals. Use within 30 days of opening. If pregnant, consult a physician before use.
Share
*These statements have not been evaluated by the Food & Drug Administration. This product is not intended to diagnose, treat, cure or prevent any diseases. Individual results may vary.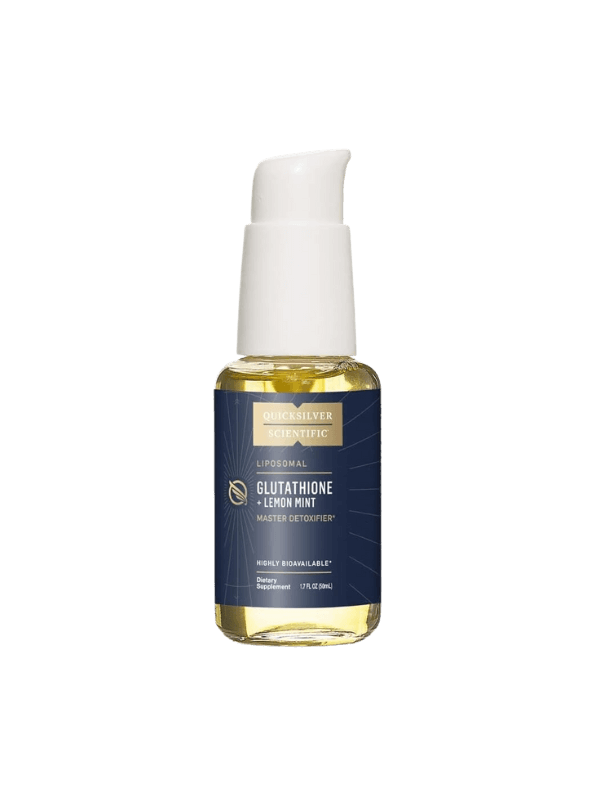 The Tringali Commitment to Vibrant Health
Quality First

Endorsed by Elizabeth Tringali, PA-C, our supplement offerings adhere to the highest standards of quality.

Fast and Safe Shipping

Your journey to vibrant health should be straightforward and worry-free, which is why we ensure that our products reach you promptly and securely.

Dedicated Support

Your journey towards vibrant health is personal, and we're here to guide you every step of the way.
The Reviews Are In!