Essential Pro Liposomal Glutathione
Regular price

Sale price

$69.00
Description

Essential Pro is an advanced oral delivery system of reduced glutathione utilizing the power of the new BioGlute Complex. Essential Pro is designed to increase the systemic bioavailability of glutathione using phosphatidylcholine-enriched liposomes.
EssentialPRO™ is a professional product and therefore available to licensed healthcare professionals only.

EssentialPRO™ is an advanced oral delivery system of reduced glutathione utilizing the power of the new BioGlute® Complex. Each softgel contains 250mg of reduced Glutathione.

Ingredients:

BioGlute® Complex (proprietary blend of Glutathione and essential phospholipids), olive oil, gelatin, glycerin, calcium carbonate, purified water, yellow beeswax (it's natural color).

Dosage For Adults: As a dietary supplement, take one softgel (250mg) twice daily, or as directed by a licensed healthcare practitioner.

What makes EssentialPRO™ different?

• Contains the new BioGlute® Complex

• Pharmaceutical grade essential phospholipid base

• Enriched liposomes containing pure phosphatidylcholine

• No lecithin extract

• Higher concentration per serving

• Gluten/casein free

• SCD compliant

WHAT IS BIOGLUTE® COMPLEX? BioGlute® Complex is a proprietary liposomal blend that combines reduced glutathione and specialized liposomes enriched with purified phosphatidylcholine. Phosphatidylcholine (PC), an essential phospholipid, is a major component of the body's cell membranes. This also includes the gastric mucosa, where oral supplementation with PC has been shown to provide gastrointestinal support to damaged cells.

Phosphatidylcholine and lecithin are often used interchangeably to mean, "purified phosphatidylcholine." This can be a misleading as lecithin extract is actually a complex mixture of phospholipids, glycolipids, and triglycerides, containing less than 20% total phosphatidylcholine composition. The liposomes that make up BioGlute® Complex contain more than four times the amount of phosphatidylcholine found in lecithin liposomes, increasing glutathione's absorption potential. That is the BioGlute® advantage.

Kidd PM. Glutathione: systemic protectant against oxidative stress and free radical damage. Altern Med Rev. 1997;1:115-176. Cai J et al., Oxidative damage and protection of the RPE. Prog Retin Eye Res. 2000 Mar;19(2):205-21. Lichtenberger LM et al., Phospholipid association reduces the gastric mucosal toxicity of aspirin in human subjects. Am J Gastroenterol. 1999 Jul;94(7):1818-22. Irina Treede et al,. Anti-inflammatory effects of phosphatidylcholine. The Journal of Biological Chemistry. 2007 Sept;282, 27155-27164.


Share
*These statements have not been evaluated by the Food & Drug Administration. This product is not intended to diagnose, treat, cure or prevent any diseases. Individual results may vary.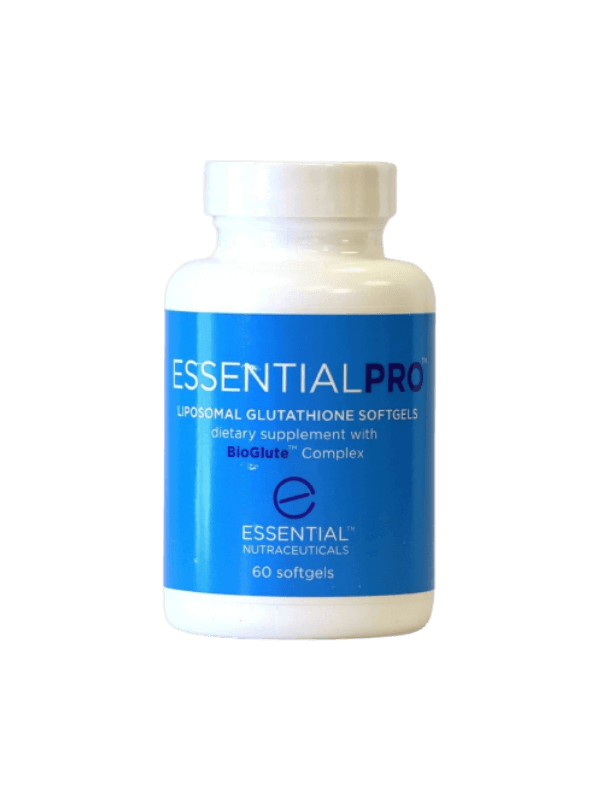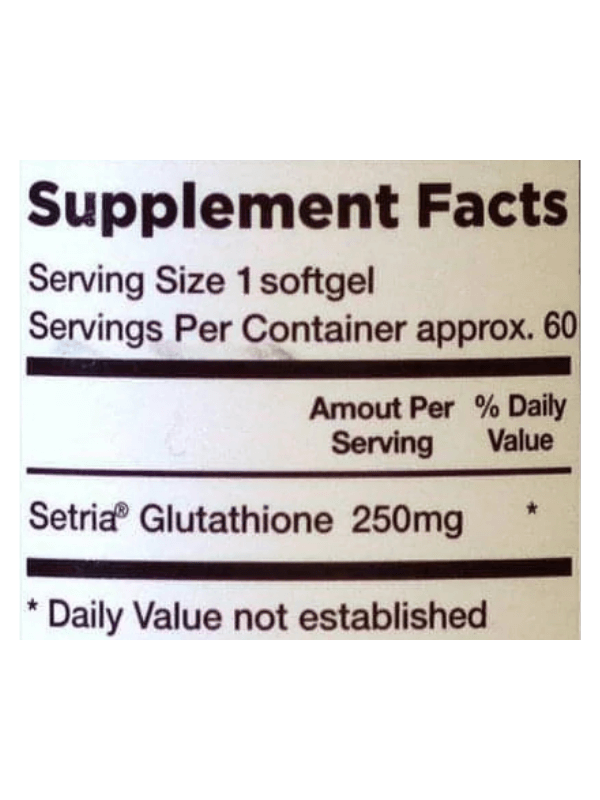 The Tringali Commitment to Vibrant Health
Quality First

Endorsed by Elizabeth Tringali, PA-C, our supplement offerings adhere to the highest standards of quality.

Fast and Safe Shipping

Your journey to vibrant health should be straightforward and worry-free, which is why we ensure that our products reach you promptly and securely.

Dedicated Support

Your journey towards vibrant health is personal, and we're here to guide you every step of the way.
The Reviews Are In!