Drainage
Regular price

Sale price

$39.89
Description

Formulated for Liver, Kidney, and Colon Functions and for Symptoms Associated with Toxic Conditions

1 oz.

Drainage

combines homeopathic liver "drainers" with homeopathic remedies that are known to support excretory function. Drainage focuses on the liver, kidney, and colon functions while addressing symptoms associated with toxicity.

Ages 12 and up, take 6 drops by mouth (ages 0 to 11, give 3 drops) at bedtime, or use as directed by your healthcare practitioner.

Wheat, gluten, corn, yeast, soy, animal or dairy products, fish, shellfish, peanuts, tree nuts, egg, ingredients derived from genetically modified organisms (GMOs), artificial colors, artificial sweeteners, or artificial preservatives.

Do not use if tamper-evident seal is broken or missing. Consult a licensed healthcare professional if pregnant, nursing or if symptoms worsen or persist for more than a few days. Keep out of reach of children.

Benzoicum acidum 15x, Berber. vulg. 15x, Bryonia 15x, Cantharis 15x, Carduus benedictus 15x, Ceanothus 15x, Chelidonium majus 15x, Chionanthus virginica 15x, Cinchona 15x, Dioscorea 15x, Dolichos 15x, Iris versicolor 15x, Juniperus com. 15x, Nux vom. 15x, Ptelea 15x, Taraxacum 15x, Uricum acidum 15x, Carduus mar. 3x, Cynara scolymus 3x, Solidago 3x, Taraxacum 3x.

USP Purified water; USP Gluten-free, non-GMO, organic cane dispensing alcohol 20%.
Share
*These statements have not been evaluated by the Food & Drug Administration. This product is not intended to diagnose, treat, cure or prevent any diseases. Individual results may vary.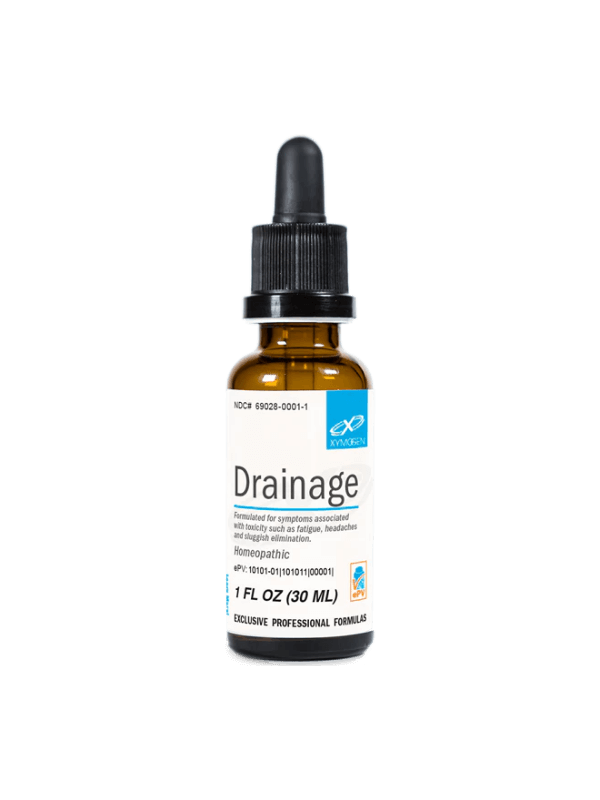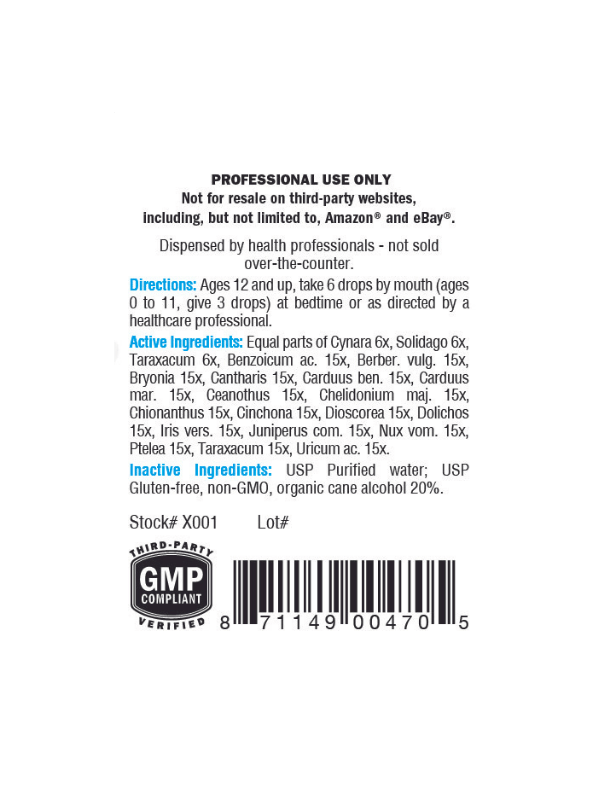 The Tringali Commitment to Vibrant Health
Quality First

Endorsed by Elizabeth Tringali, PA-C, our supplement offerings adhere to the highest standards of quality.

Fast and Safe Shipping

Your journey to vibrant health should be straightforward and worry-free, which is why we ensure that our products reach you promptly and securely.

Dedicated Support

Your journey towards vibrant health is personal, and we're here to guide you every step of the way.
The Reviews Are In!